Revisiting London Regionalism
November 3, 2019 at 2:00pm
Join us for a panel discussion on the legacies of London regionalism, featuring Judith Rodger, Madeline Lennon, and Jamelie Hassan! Our host for the afternoon's discussion will be Ruth Skinner!

Revisiting London Regionalism
When: 3 November 2019, 2:00 pm
Where: Museum London, Lecture Theatre
The London Regionalist movement of the 1960s galvanized the creative community of the city and established a cultural legacy that helped to define the unique aesthetic attitudes and practices of our artists and writers. Words will revisit Regionalism to reflect on how this notion of identity has lived on in our cultural imaginary, but also to explore how it has undergone radical transformation. This event invites local artists and scholars to trace the legacies of Regionalism today.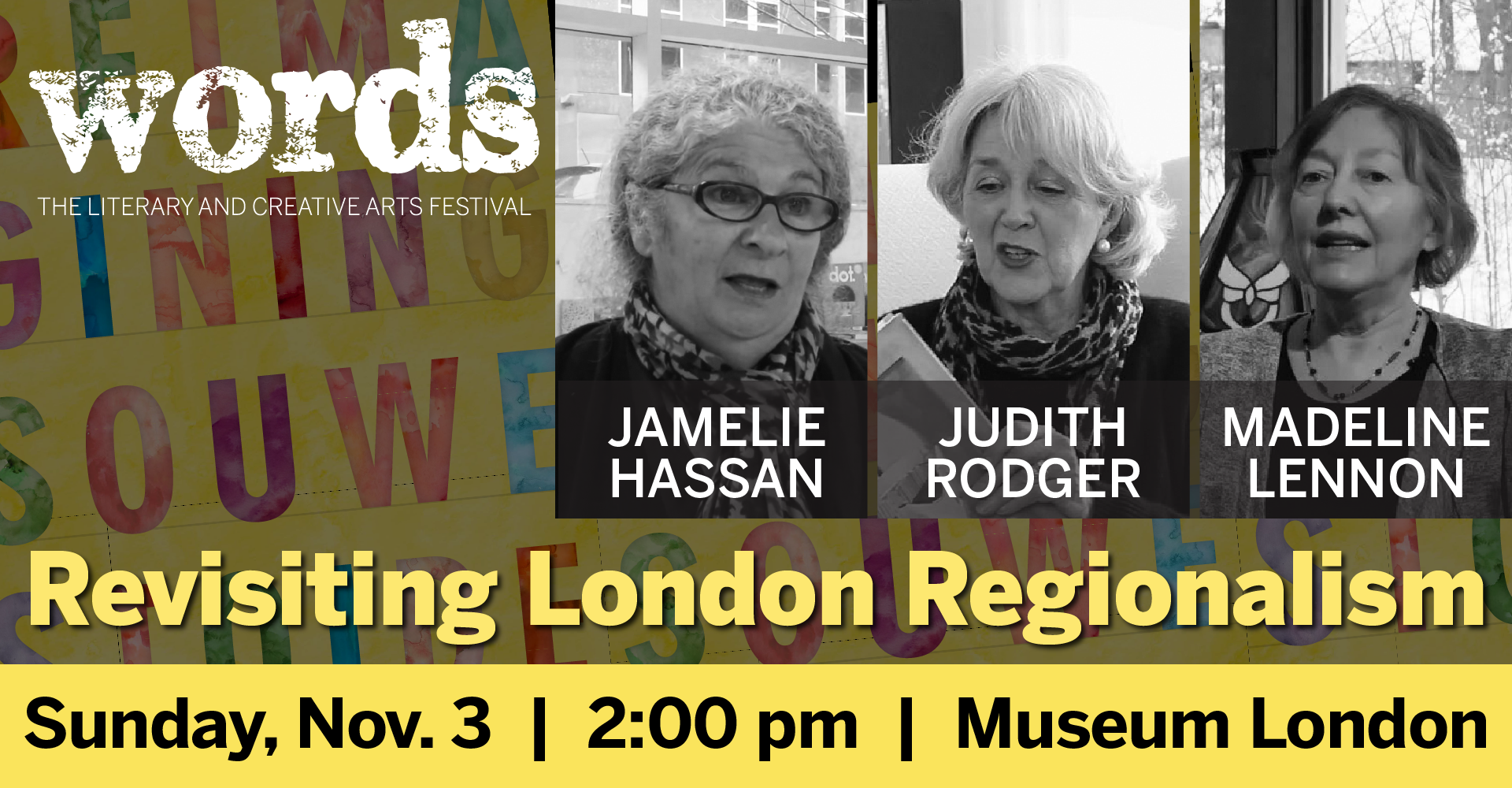 ---
Authors & Presenters
---
Location: